With the credit crunch in full swing, we all have to make heart-wrenching choices and tough sacrifices to keep spending less. If it came to a point where you had to sacrifice 5 things in 2011, would they include your Internet connection?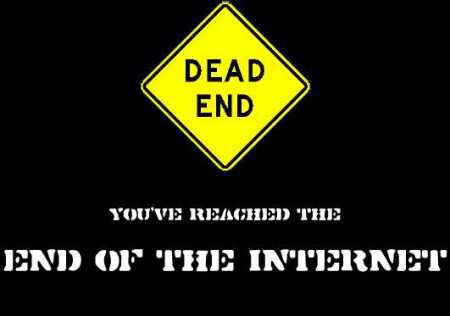 Here in the UK, there are more dodgy cuts in the budget than in a grubby, back street salon. Each family has got to sacrifice quite a few things. With student fees rising and pensions plans evaporating, saving for the future has become an absolute necessity. Of all the things we have to give up, I wonder how many people are willing to sacrifice their
Internet
connection. I can't think of one family I know who would be willing to give their Internet up. I know that as a writer and blogger, I simply would not.
Here are the five things I'm willing to sacrifice in order to keep my Internet connected. What are yours?
Going out for meals
Now, we don't do this often. In fact, we only manage to go out when my sister or my in-laws come over for a visit. However, I'd readily give up a few meals out in favour of keeping our Internet intact.


I'd rather not buy any music, online, or otherwise again. As long as it means the Internet can stay.


Birthday/
Christmas presents
I would certainly forgo my birthday or Christmas presents every year, in favour of the Internet connection.
Cinema
outings
I don't go very often, but if it means I have to watch movies on TV from now on to keep the Internet, bring on the couch and homemade popcorn!


Shoes
And this one stings! Internet connection or shoes? Internet wins hands down.


How about you? What would you be prepared to sacrifice in favour of your Internet connection?

If you enjoyed this post please share it on your favourite networking site. Thank you.